⚽️ The World Cup is Finally Here ☀️
It's the perfect kit to get the World Cup party started. 4 worldly premium beers, 2 classic football games to play at halftime or after the action, a pack of Panini World Cup Stickers, a Sweepstakes Kit to keep track of the competition, a trophy for the winner and of course a flyaway football for that "hold my drink" moment.  It's everything you need in one box to keep you going every time Mark Lawrence or Michael Owen are commentating 😴
What In The Box
Whether it's for you, your mates, or for Fathers Day (hint hint!) this box has got everything you need to kick-off the World Cup this Summer ⚽️☀️
2 Football Classics
It's The Retro Store; if there's one thing we're good at, it's finding classic footie games from a golden era. For when the footie isn't on, challenge your mates to a game of Sensible Soccer, or how about reminiscing about the days where Konami made International Superstar Soccer. Each box will come with 2 hand-picked games, so dig out your consoles and may the best player win! 🕹
Beers from Around the Globe
It is the World Cup after all, why not expand those beer horizons? Enough of the Corona and the Tenants; (no offence we love those drinks) but it's time to dare to be crazy. Your box will come with 4 exotic beers from around the world. So whether you love a lager, IPA or Stout, there will be something for you. And what's better? Each box will come with a voucher for Beer52, where you can get another 8 beers for just £5.95, bargain.
The World Cup Sticker Book
Ah, Panini Stickers, two words to transport you back to your childhood. Back in the days when the Scottish Premiership was called the SPL, Panini stickers were all the rage, and since then nothing has changed, in fact, sticker collecting has got even more fun in the years since. That's why we're chucking in a couple of packs of World Cup stickers into every box to set you on your way.
World Cup Sweepstakes Kit
What makes a game like Panama vs Tunisia more exciting? Sweepstakes. Get competitive with your mates, and track all the progress with a massive A2 wall chart with all of the fixtures, TV channels and odds of winning. We'll even give you a trophy for the winner of the sweepstakes! 🏆
The "Flyaway" Football.
Of course, no World Cup hang out is complete without belting each other with a flyaway. Whilst the name for the light plastic football is contested across the UK, there is no doubt that one of the best things you can do after staring at a television for 5 hours with copious amounts of beer, is to jump out into the garden with a ball. We've all done it, and we're not stopping now. Especially when there's the inevitable "Hold my Beer" moment like this…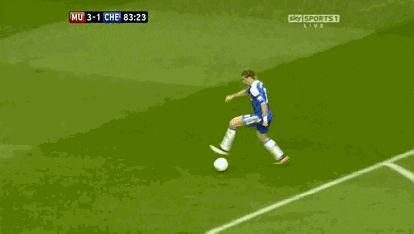 So, Whats the Damage?
Your World Cup kit comes with a ton of stuff, and we include free shipping in the cost.
We think that the kit is best served for friends, so chip in, and if any of them are students, remember and use our student discount link to take 20% off! 🤑
No Console? No Problem!
We know you won't all have your PS1's or GameBoy's kicking about, so for those who want to make sure they're the life of the party this Summer, grab yourself a brand new console that plays all of your favourites. From FIFA, to Zelda, these guys will upscale all of your games, and play seamlessly!